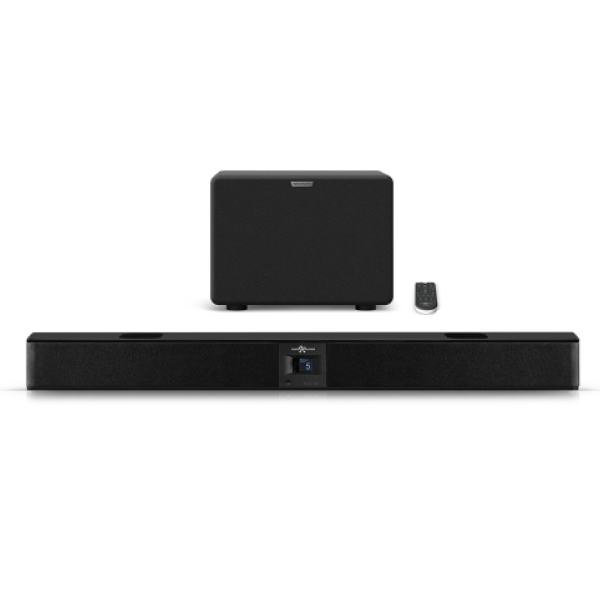 The release of the audio system EvoSound Bar
2020
23th October
We are happy to announce the release of EvoSound Bar – a new-generation audio system for karaoke!
With EvoSound Bar, your voice and backtracks will sound phenomenal – they are going to be rich, noiseless, and hissless. The soundbar with 14 loudspeakers and powerful subwoofer generate stereo sound right in your house and integrate seamlessly even in the most exquisite interior. The audio system body is presented in two colors: matt black and pearly.
Enjoy 4K karaoke! Connect a TV-set, smartphone, tablet, laptop, game console, or karaoke system; switch between several devices by just pressing one button on the remote control. Sing with delight!