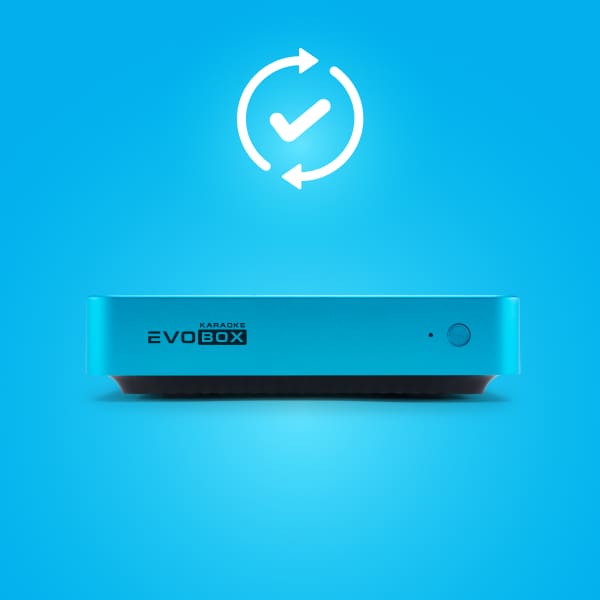 Upgrade of EVOBOX SW
2020
1th September
The new version of the software is available for karaoke-systems EVOBOX and EVOBOX Plus. You no longer need a service pack!
Instead of buying a service pack on a monthly basis, in EVOBOX Plus, it is now possible to buy songs by the piece. Service packs are no longer available for this karaoke-system.
Those who have already bought their service packs can download the songs, provided by the pack, for free as soon as they become available.
The new buyers of EVOBOX Plus can download all the released songs for free when activating the system. For instance, if you bought the karaoke system on August, 26 and activated it on September, 30, then the song upgrades #141-142 for August and September will be available for the free download to your system.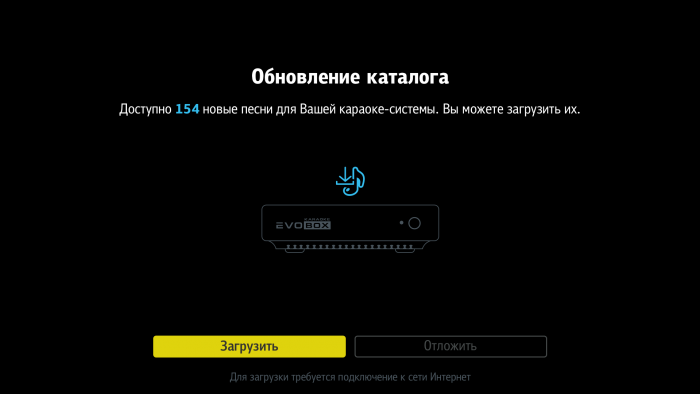 The download of the 100 free songs for EVOBOX Plus after the system is activated is not available. This possibility is available only for EVOBOX karaoke systems.
The new display design
It's time to change the design we've observed at the beginning of every song on the Evolution karaoke systems for many years.
From now on, every song will start with a modern theme.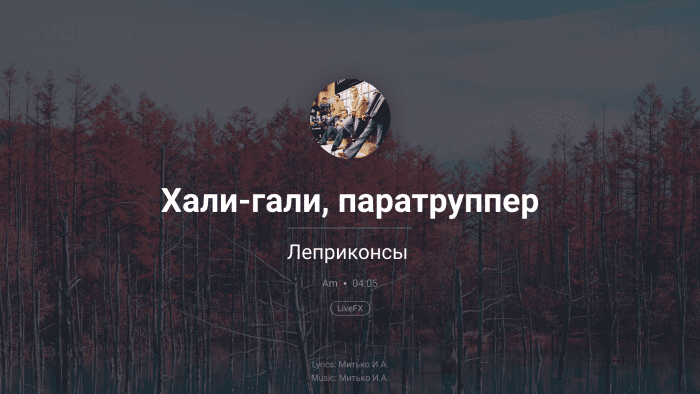 Easy balance charge
You can charge your balance to buy songs right on your karaoke-system by using your smartphone.
Select a package with the number of songs you'd like to buy, screen the QR-code, enter your card details – and your balance is charged.
The best possible warranty
A 12-month after-sale warranty for the EVOBOX and EVOBOX karaoke systems starts on the day of the system's activation, not on the day of the purchase. You can read the warranty terms and conditions on the display when activating the system or at the official web-site.