Number One karaoke soundbar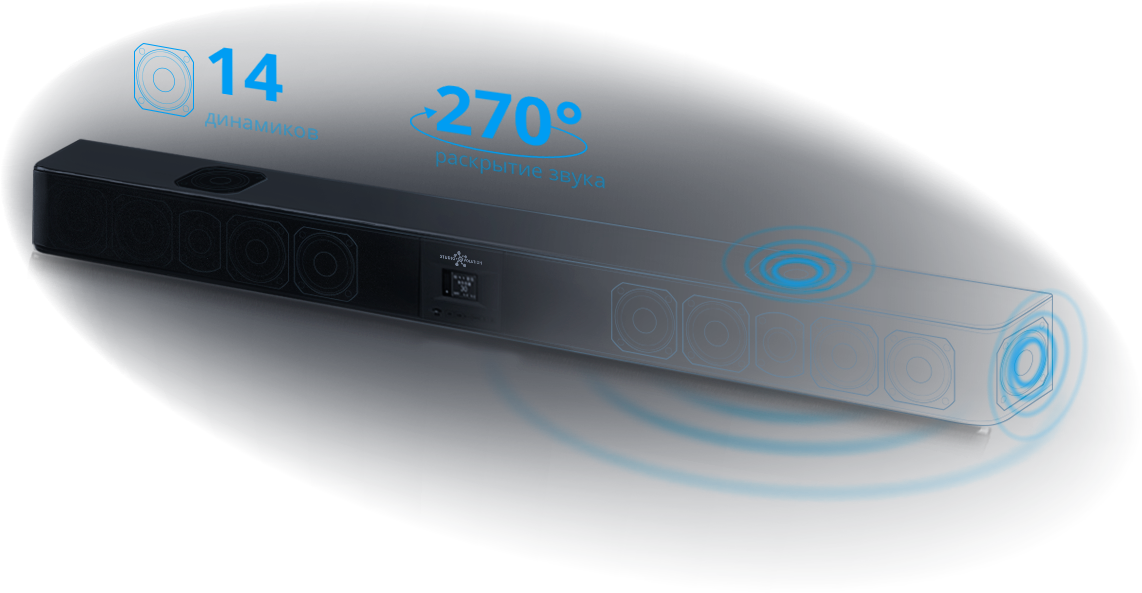 Made to build a full-on karaoke set
The EvoSound audio system is specially designed to be integrated with the Evolution Lite2 and SE 200D digital microphones. Sing and enjoy the perfect sound. Adjust effects and microphones according to your taste.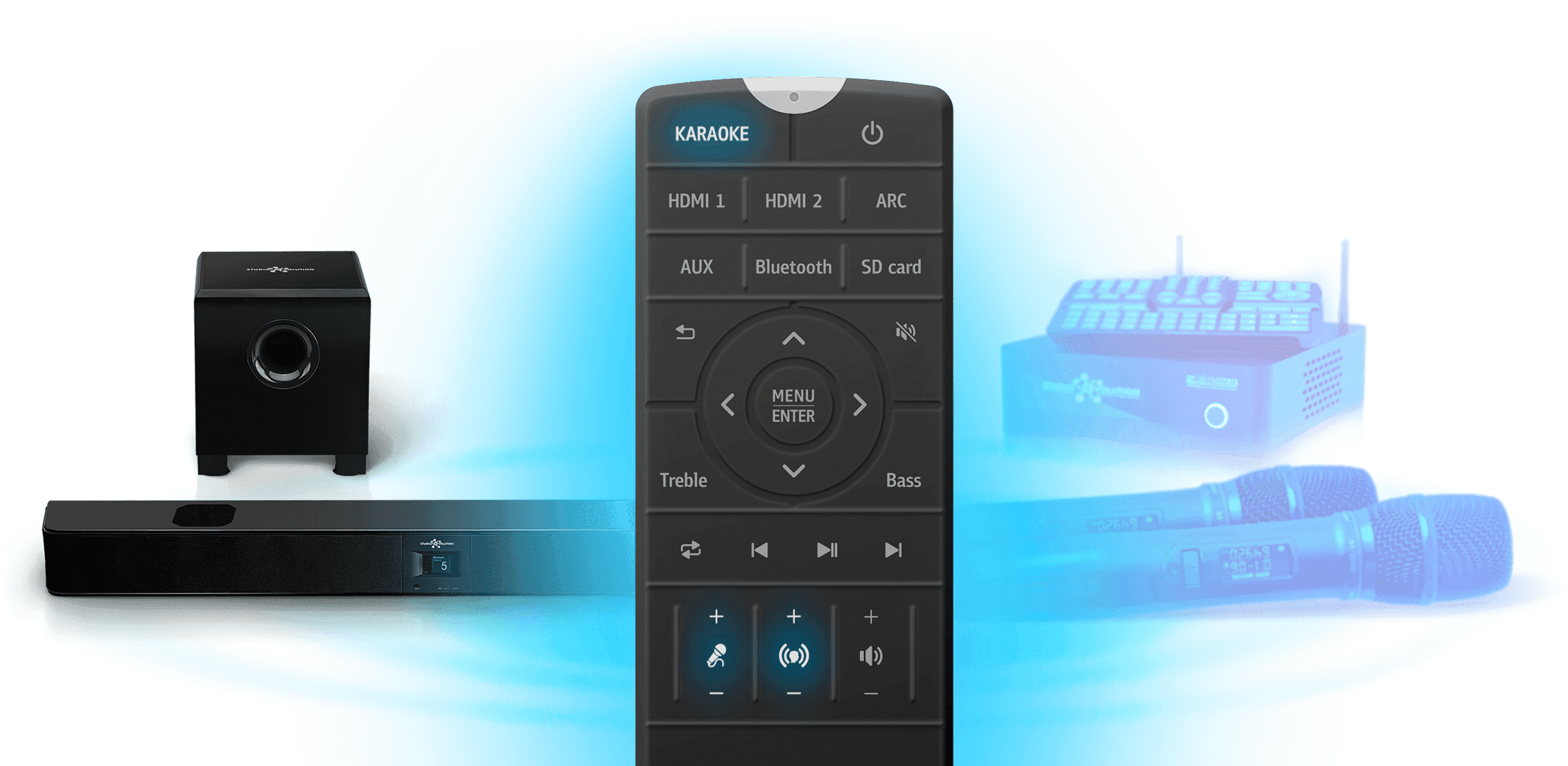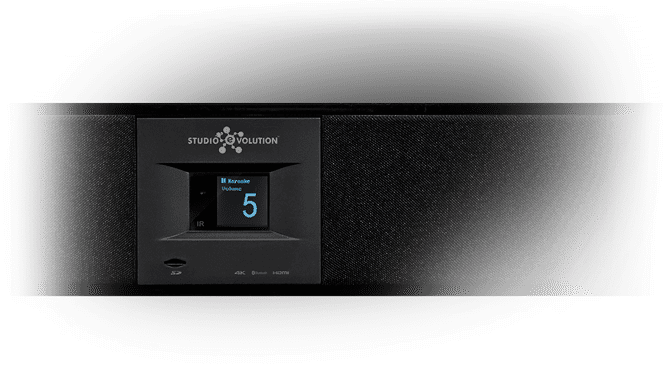 Not in the mood for singing? Listen to your faves!
Connect any device to the soundbar via Bluetooth and listen to your favorite mood music.
It's device-friendly!
You can simultaneously connect any two devices (such as a karaoke system and IPTV set-top box) to the soundbar. The EvoSound remote will make it easy to switch between them.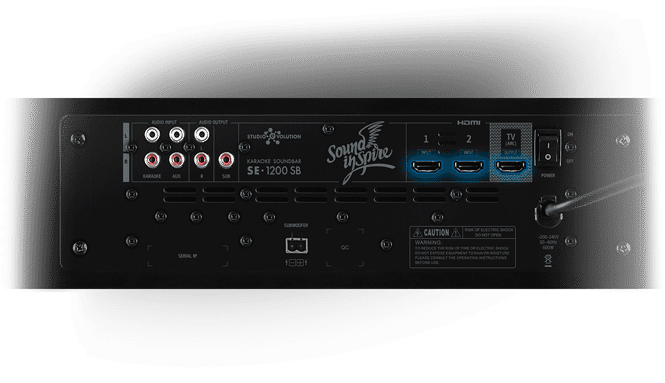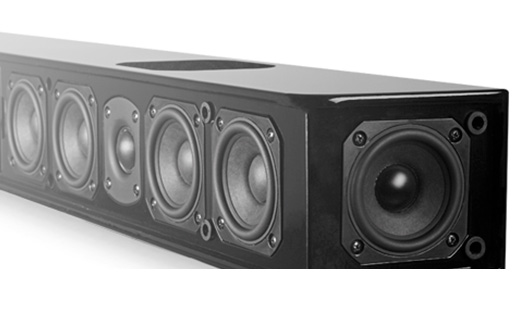 Specifications:
— Operational power: 300 W (150 W × 2)
— Sound frequency: 200 – 20000 Hz
— Speakers: 2.75 "speakers x 14
— Channels: 2
— Actual size, mm: 1210 × 107 × 126
— Net weight: 17,42 lb (7,9 kg)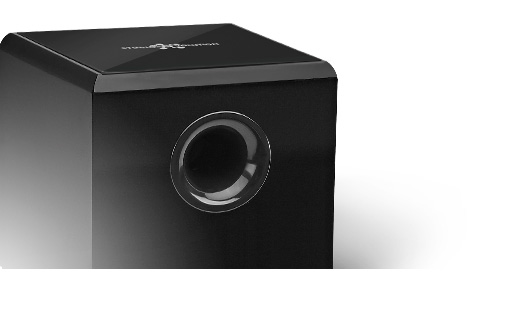 Specifications:
— Operational power: 150 W
— Sound frequency: 20 – 220 Hz
— Speakers: 8 " woofers x 1
— Resistance value: 8 Ohm
— Actual size, mm: 303 × 340 × 303
— Net weight: 16,76 lb (7,6 kg)

The EvoSound 2.1 audio system

Specifications:
— Input sensitivity/input impedance: 400 mV/47 kOhm
— 7-band EQ: 57 Hz / 134 Hz / 400 Hz / 1 kHz / 2.5 kHz / 6.3 kHz / 10 kHz) +/- 10 dB
— Total harmonic distortion: less than or equal to 1%
— Sound frequency: 20 Hz – 20 000 HZ (+/- 2 dB)
— Maximum power consumption: 550 W
— Power supply: 220 V, 50 Hz / 60 Hz

The audio system will naturally fit into the interior and will definitely make a great decoration for your home
The audio system will naturally fit into the interior and will definitely make a great decoration for your home