Always one step ahead
We have not only introduced new features – we have formed a brand-new concept of working with karaoke systems in the CIS states.
Creating our karaoke systems, we don't use any templates as a guide, nor do we copy other's ideas. We like, walking ahead of time, to build karaoke systems of the future.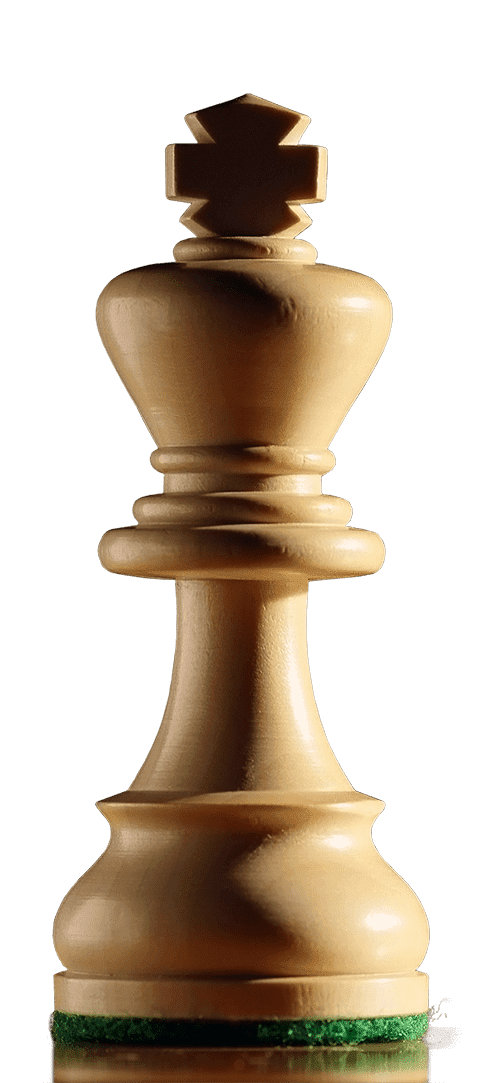 Let's recall where everything was beginning from:
We introduced new standards of song search.
Before the "Evolution Pro" karaoke system appeared in 2005, a search for a desired song had been a true test of patience for sound engineers – it took much time and was done by printed karaoke catalogues. "Evolution Pro" became the first professional karaoke system to put into practice a possibility of smart search for songs by various criteria. This feature has considerably simplified the job for sound engineers and allowed them to concentrate directly on the singer's performance.
We were the first to adopt in a karaoke system a possibility of karaoke playback based on original "minus 1" tracks.
Before "Evolution Pro" karaoke systems were created, the equipment used in karaoke clubs had supported only midi format tracks. With appearance of "Evolution Pro" karaoke systems, performers got a possibility to sing to professional ("-1") backing tracks with original backing vocal.
We were the first to begin using original video clips as a video background.
We were the first to add a feature of remote control of a professional karaoke system via iPad.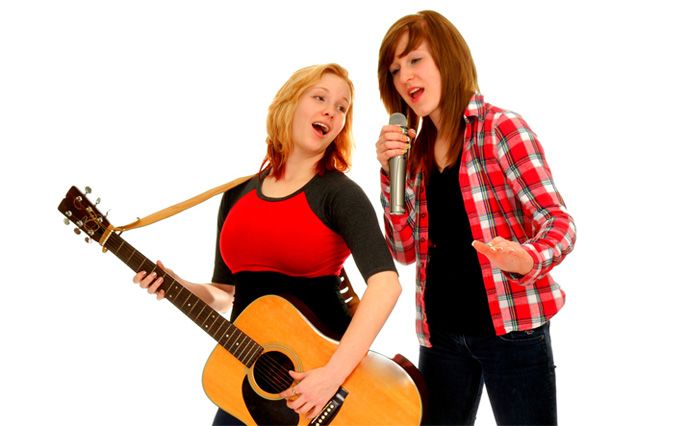 Some of the above-stated functions are implemented today in various professional karaoke systems. However, we are pleased with the fact that these innovations have been developed by us and it was our karaoke systems where they were adopted for the first time. We are proud to have created new standards for karaoke.
To learn more about other innovations implemented by the "Studio Evolution" Company, please consult the «History» Section
Used to happen sometimes…
Today nobody has any doubt about reasonability of using "-1" tracks in karaoke clubs. However, in 2005 things were going in a different way: many of clubs' guests used to flatly refuse to sing to original "-1" tracks due to their performance complexity. They expressed their objection by pelting the microphones at perplexed sound engineers.
Firstly, backing vocal just gave rise to angry outcries: "I don't want anybody to sing along with me!!!" We have done a great job to overcome this incomprehension and to give performers a possibility to sing their favourite songs on a conceptually new level and to really unlock their vocal potential.
In order that our karaoke systems
would remain the best tomorrow,
we introduce new ideas as early as today.
Yet another confirmation of this fact is our new "Evolution Pro 2" karaoke system, eagerly anticipated by all. "Evolution Pro 2" has a unique set of features

Recording and mastering of performance in a real time mode, with possibility of saving the records to the karaoke system or to a flash storage device.
Online downloading of ordered updates to the karaoke system.
Enhanced set of the performer's voice processing effects.
At present, a complex set of software is used in karaoke clubs for high-quality recording of performers. Due to complexity of its implementation and inconvenience of use, such a necessary function as sound recording hasn't gained widespread use in karaoke clubs.
In "Evolution Pro 2" karaoke systems, we implemented the features of sound recording and mastering in such a way that sound engineers could record their guests' performance as easily and conveniently as possible. We have no doubts that in the nearest future this function will become an indispensable work tool for every karaoke club.

Possibility of tracks "black list" maintenance
Enhanced video clip database (more than ), synchronized with karaoke tracks.
Built-in player for background music playback.
«EvoClub» is a new round of karaoke business evolution:
«EvoClub Guest Series» — is a possibility for the club's guests to search for and to order a desired song with the help of iPad.
«EvoClub Guest Series» — is a possibility for the club's guests to communicate with each other in the internal chat.
«EvoClub Admin Series» — is a special series making it possible for the administrator to help a guest to find and order a desired song.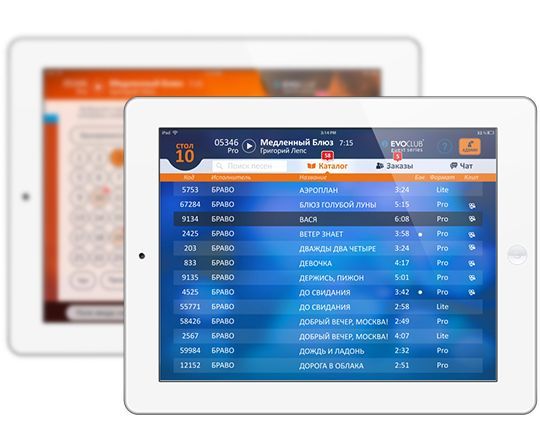 Intelligent performance scoring – smartscoring.
Upload of statistics and accounting data to specialized programs.
Availability of two inputs for balanced connection of microphones or for recording the signal from an external mixing console.
Surely, you noticed that the automatic performance scoring provided by common karaoke appliances is not quite correct. For example, the obtained score is always higher when song is performed not in solo but by two performers simultaneously. This takes place because it is not "hitting" the notes which is assessed by the system, but coincidence of the voice flow with changing of subtitles colour filling. It is natural that, with two microphones connected, probability of this coincidence is higher.
"Evolution Pro 2" adopts a conceptually new procedure of performance scoring – "smartscoring":
Each "-1" backing track contains a record of the reference vocalist's part in a midi format. The karaoke system analyzes the input signal of the performer's voice flow, assigns it a corresponding note and compares with the reference note. According to the results of the analysis made by the program, the vocalist obtains the scoring of his/her singing. In our opinion, this scoring algorithm is the most correct one.
Sure enough, there exists no application that would be capable of appreciating a true value of the emotional part of performance. Any well-known singer would scarcely get the maximum score performing his or her song in a karaoke club. So, it isn't worth while taking the obtained points in dead earnest – after all, it is just a machine that is assessing you. Applause and enthusiastic faces of the audience – that is the most precise and objective appraisal of your performance!
Those who move only ahead cannot be caught up.
That is why we never rest on our laurels, and we go on creating for you the karaoke systems of a new generation.

"Revolution has been already made, but evolution is going on"